és Skateboarding

The last models of es Shoes order it from our great online skate shoes shop. The brand it has finished the production. Get it now in order to have es shoes to enter. In 1995 the manufacturer ES made his first footsteps towards skateboarding and production. The Accel skate shoe, for example, was designed simple and functional. It was the most popular és shoe of all the time.
The Brazilian Rodrigo Tx was an asset to the team because he inspired everyone with his uncanny ability to skate.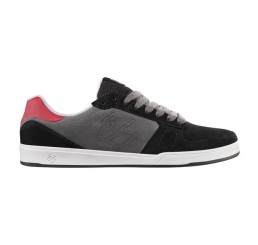 Regular Price: €79.95
Special Price €69.95
Incl. 19% Tax

,

excl. Shipping Cost
-13%
Shopping Options
Preis

Gender

Größe e

Brand

Color
echo $category->getName(); ?>
echo Mage::getModel('catalog/layer')->getCurrentCategory()->getCust_description(); //echo $category->getCust_description(); ?>
You have no items to compare.