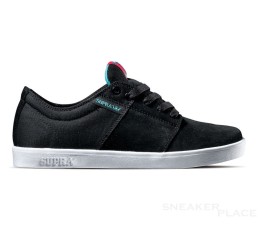 Regular Price: €59.90
Special Price €55.00
Incl. 19% Tax

,

excl. Shipping Cost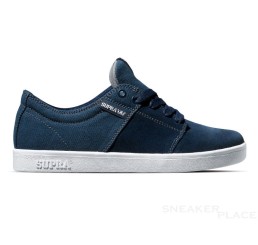 Regular Price: €59.90
Special Price €55.00
Incl. 19% Tax

,

excl. Shipping Cost
Supra shoes?

Here you find the complete assortment of our skate shoes from Supra. All models are reduced and available with an unbeatable low price. Cheaply Supra Shoes with high quality? Here you are exactly right! They use very high-quality materials that ensures a long life. That's very important while skating because the stunts on the halfpipe< b> for example, the shoes can sometimes bring to its limits. Then it is important that you wear a shoe that is very sturdy and at the same time have a firm grip.
Shopping Options
Preis

Größe

Brand
These Supra skate shoes are probably a safe choice if you are looking for a shoe that looks good and it still has a good quality. Do you enjoy skateboarding? Then the Supra sneakers are just the right thing for you. Some models are even equipped with a heel cushion to make it more comfortable for the feet by stunts.
You have no items to compare.